Create Amazing, Memorable Experiences With Our Integrated Audio/Video Systems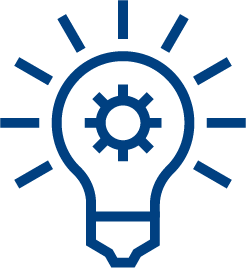 Innovative Solutions
Whether you want to bring people together to work more efficiently, learn more effectively, or simply have more fun, our solutions deliver impact.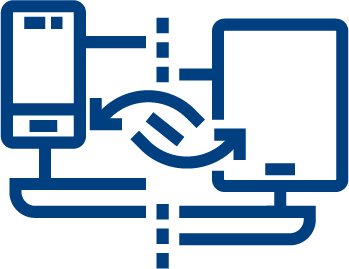 Advanced Technology
From designing integrated AV systems to installation and service, we're experts in using today's advanced technology to its fullest potential.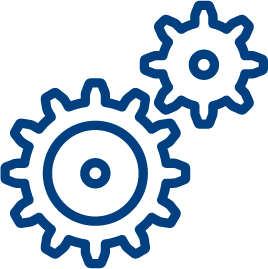 Broad Experience
With years of experience in nearly every environment, we've developed the unique skills and ingenuity to design audio/video systems that deliver results.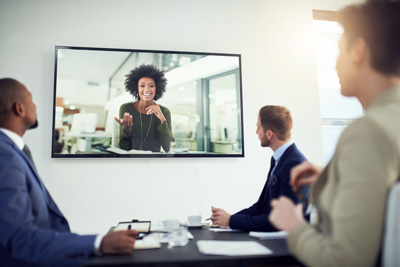 Corporate Training Rooms – Huddle Spaces – Meeting Rooms – Video Conferencing
INCREASE PRODUCTIVITY AND COLLABORATION. At Affinitech we offer a wide range of solutions to help your teams collaborate and make your business more productive and successful. From wireless integrated solutions and sound-masking options, to backend infrastructure and communications, we know how to design and install professional audio/video systems that enhance team collaboration and make every meeting more effective.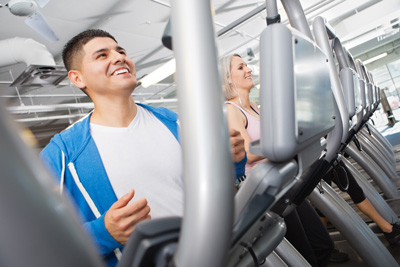 Fitness Facilities – Boutique Clubs – Exercise studios
MAKE EXERCISE MORE FUN. Keep your members moving and having fun with AV solutions that can be experienced and enjoyed throughout your entire facility. At Affinitech, we design and install audio/video systems for fitness environments that offer great sound, easy visibility, and simple, customizable controls. Improve your customers' fitness experience with integrated content streamed directly to their smart phones and audio devices. Our advanced systems also gather analytics and monitor trends so you can help your members get the most from every workout while you get data to improve their experience. And it's all super simple. Designed for easy setup, operation, and updates, our solutions include multi-channel distribution, personalized listening options, and wireless integration with your existing network—no cables, no plugs, no hassle. We provide solutions so your employees and members can enjoy amazing AV technology without breaking a sweat (unless they want).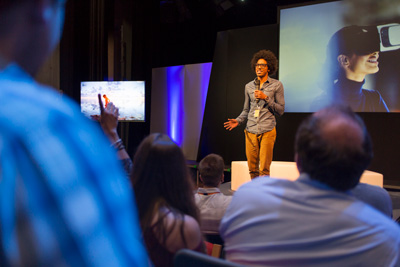 Conference Rooms – Board Rooms – Auditoriums – Event Venues
MAKE A BIGGER IMPACT WITH YOUR PRESENTATIONS. Your presentations need to be big, bright, and impactful. That's why we offer a wide variety of the newest audio/video technologies that help ensure your presentations will impress your audience and leave a lasting impression. From AV projection and control systems to microphones and soundboards, our presentation solutions help deliver the impact you need when it counts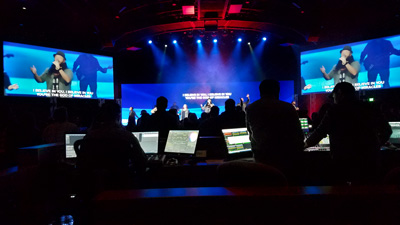 Event Venues – House of Worship – Gymnasiums
CREATE IMMERSIVE AND MEMORABLE LIVE EXPERIENCES. Immerse your customers, employees, and congregation more fully by creating exciting and meaningful experiences. From custom projection venues and single auditoriums to multi-site simulcast campuses, we'll transform your space into a venue for the kinds of memorable experiences your audience deserves—whether it's for worship, entertainment, live music, or whatever your needs might be. Solutions include synchronized live streaming, assistive listening, and other integrated audio/video systems and technologies. What's more, our systems are all about simplicity—designed to be easy to use and fit within your budget.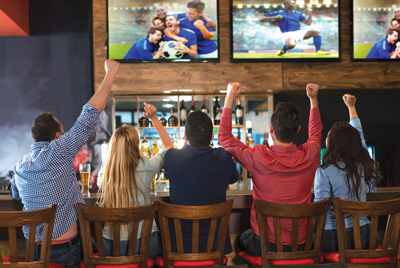 DirecTV – Video Walls – Distributed Audio
CREATE EXCITING CUSTOMER EXPERIENCES. Generating customer excitement is key to building your brand and growing your business. From game day, news events, and beyond, you need a system that can easily manage a complex AV landscape and quickly distribute video to different locations in your facility. At Affinitech, our integrated systems deliver sight and sound that builds your brand and keeps customers coming back. From large-screen displays and video walls, to high-fidelity sound systems, our audio/video systems will make your brand come to life in exciting new ways.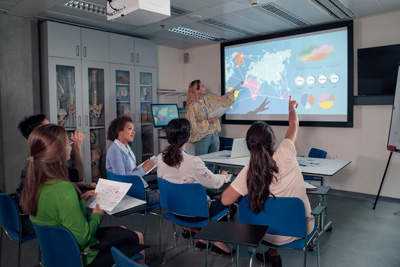 Classrooms – Laboratories – Mobile Teaching – Remote Learning
MAKE LEARNING MORE EFFECTIVE. When done right, technology increases learning. But getting it right requires an understanding of how learning and technology work together—matching needs with solutions and ensuring flexibility in an ever-changing environment. And while video and audio are both important, learning environments especially need audio systems that are clear and well-distributed. At Affinitech, we're experts in using audio enhancement, distributed speakers, FM systems, and wearable microphones to make learning more dynamic and effective.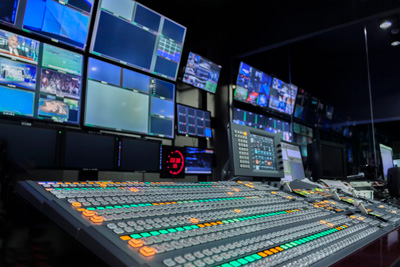 Corporate Studios – Commercial Production – Independent Studios
BROADCAST HIGH-QUALITY STUDIO PRODUCTIONS. Today's audiences expect flexible broadcast quality productions that engage them in new and creative ways. But of course, your infrastructure and technology need to support it. From live streaming of town halls, new product launches, and corporate meetings to direct-to-web programming, Affinitech is your technology partner for studio broadcast solutions. We support your studio setting with green screen chroma key and full grid dynamic lighting and tie it together with complete control room solutions and post production capability.
We Operationalize Audio/Video